Application process
There are two ways to apply for positions in DoSChem
1. DoSChem pooled calls
The Vienna Doctoral School in Chemistry (DoSChem) launches once a year a pooled spring call and offers doctoral training at the University of Vienna across all areas of chemistry.
The call 2023 is now open until April 24, 2023.

Application is open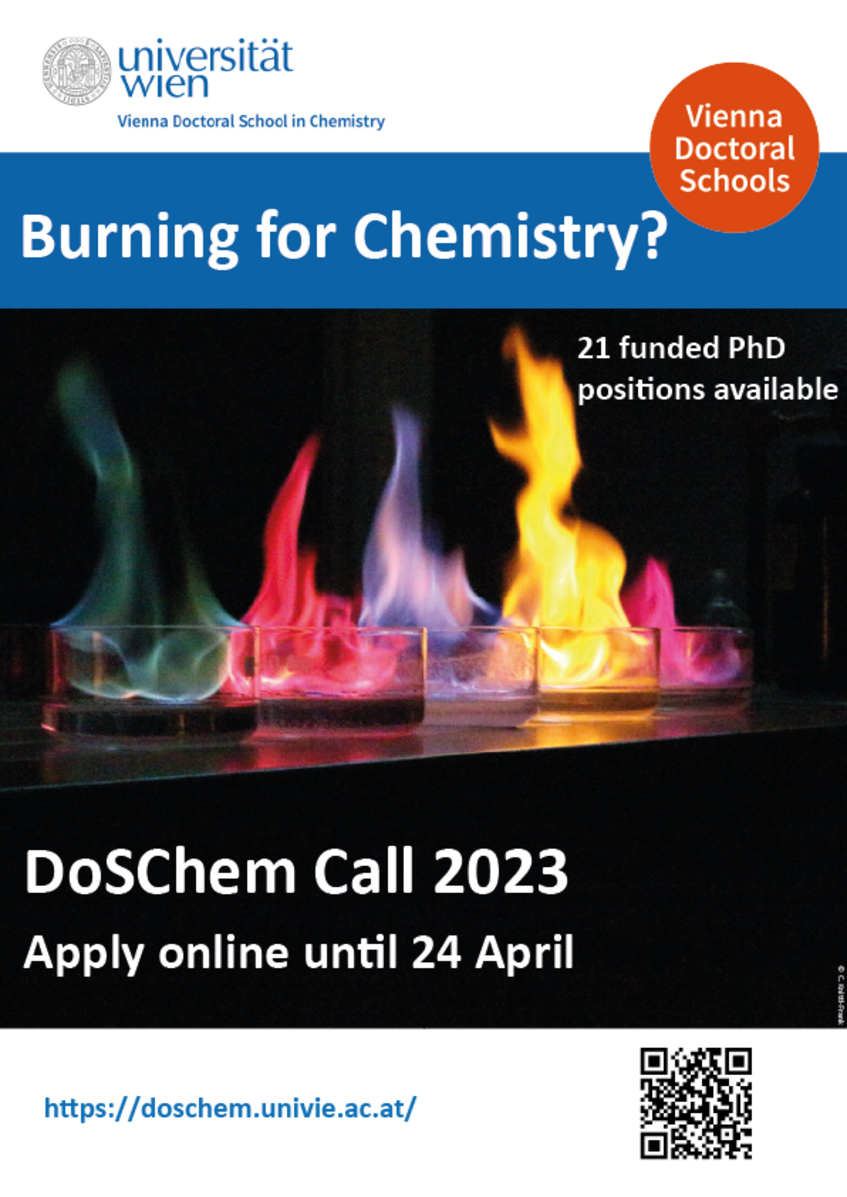 2. Open postions
Open positions can be filled during the year, independently of the DoSChem call.
If available, open position will be posted here.
NOTE:
The University of Vienna has a very strong, institutionalised gender equality policy and within this framework DoSChem strives to strengthen the career development of female scientists at all qualifications levels and to support compatibility between family and work/ training.