DoSChem PhD Students
DoSChem starts out with more than 200 PhD students enrolled in all 3 focus areas.
DoSChem students are the most important part of our school, participating in its organization and steering.Our student representatives are the student's voice within DoSChem's steering committee. They also ensure the direct communication between students, supervisors and school management.
They are elected by all DoSChem students for the period of one year.
Contact: students.dos.chem@univie.ac.at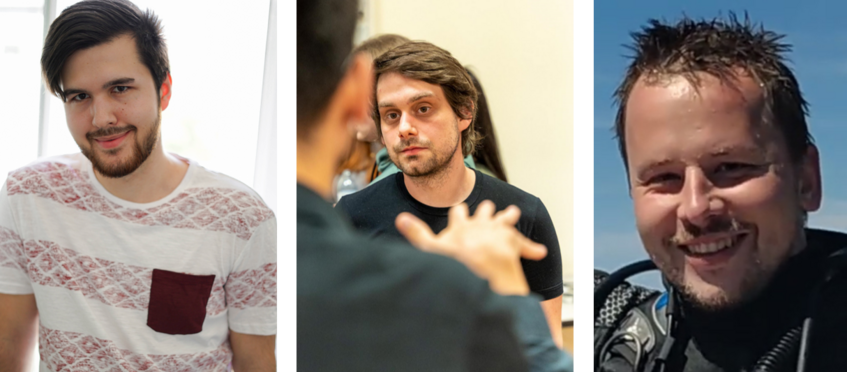 student representatives for the period Nov 2022-Oct 2023:
Martin Schaier

from Analytics (Panel B, Gunda Köllensperger)

Philip Verdross

from Materials (Panel A, Alexander Bismarck, Robert Woodward)
deputy student representative for the period Nov 2022-Oct 2023:
Tadija Kekic

from Inorganics (Panel B, Mark Manuel Somoza, co-supervised by Jory Lietard)
Former Student Representatives:
Leopold Dürrauer, Biological Chemistry, Becker Lab (2020-2022); Bianca de Jonckheere (2020-2022), Stefanie Rubenzucker (2020-2022), Patrick Guggenberger (2021-2022), Ludwig Schwiedrzik (2020-2021). Thank you for your great work!
The election of new Student Representatives will take place early in November. Please let us know if you want to ba a candidate for the election 2023-2024!