Panel B: Retreat successfully completed
As the first DoSChem panel, panel B (Bio- and Environmental Analytics & Food Chemistry and Physiology) has successfully accomplished its first scientific retreat which took place on 20.10.-22.10.21 in Illmitz, Burgenland and was masterful organized by:
A

ssoz. Prof

. Marc Pignitter (Physiological Chemistry)

Nina Nicole Troppmair (

Analytical Chemistry

/

Ahrends group)

Maria Fernanda Cervantes Recalde (Physiological Chemistry/Somoza group)

Veronika Fitz (

Analytical Chemistry

/Köllensperger group)
The focus of the retreat was dedicated to strengthen the interdisciplinary research across DoSChem promoting our "New Ideas" program.
The two days were full of discussions with plenty of opportunities for finding a "matching" collaboration partner or have a spark for student-driven new synergetic projects across research groups.
DoSChem is explicitly grateful to Mag. David Zuser from the Research Services and Career Development of the University of Vienna for his workshop about the importance and long ranged advantages of collaborative initiatives at the early career step.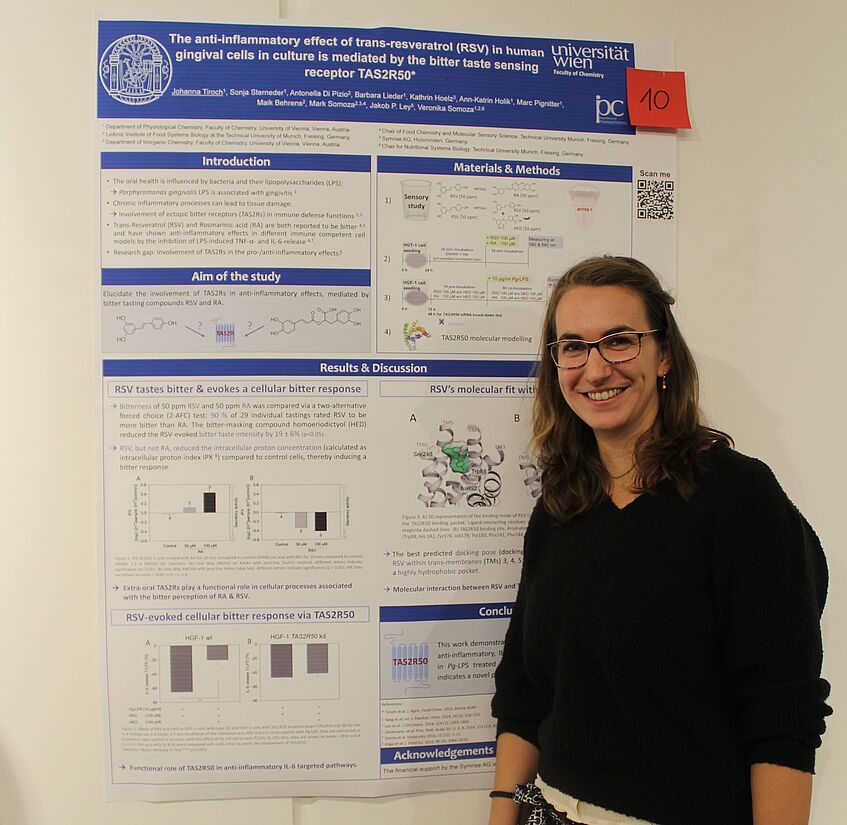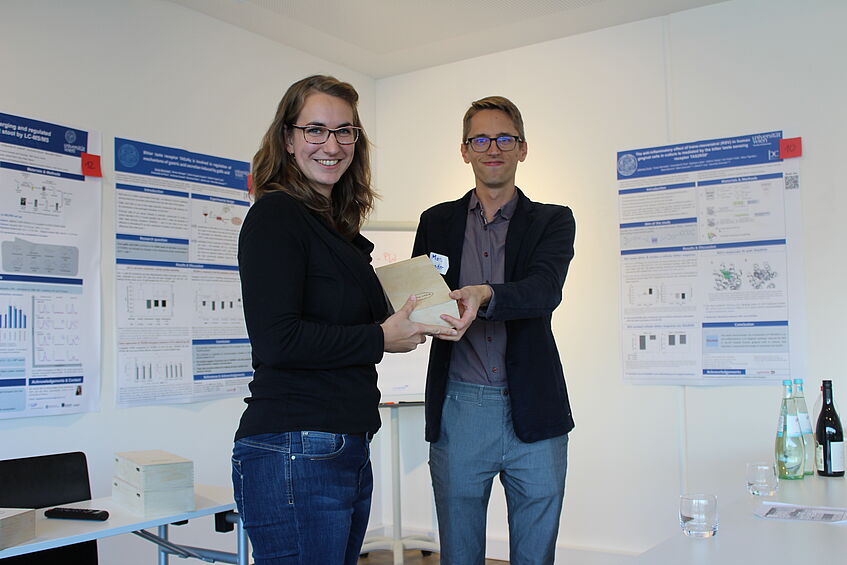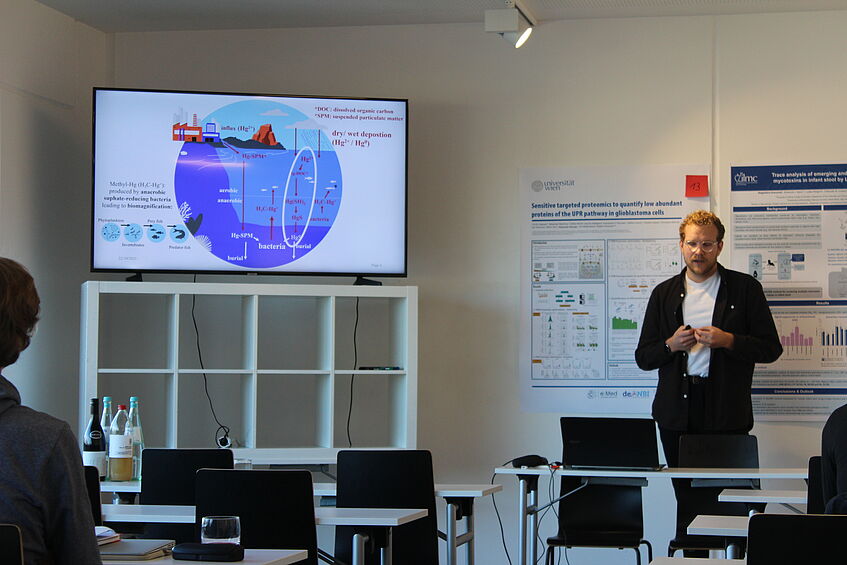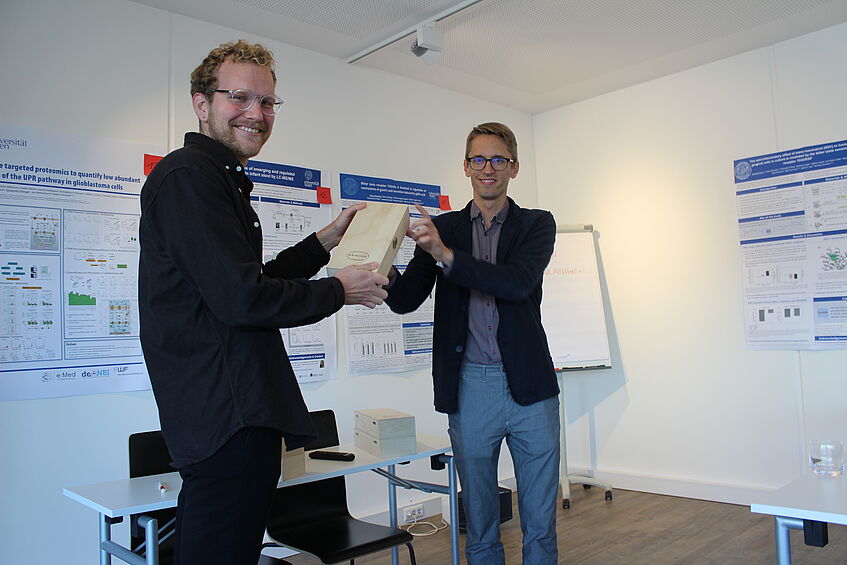 Please find the highlights of the panel B retreat within the picture gallery (photos contributed by all participants) and bullet points outlining best talks poster awards below.
Poster Award: Johanna Tiroch (Physiological Chemistry/Somoza group) for "The anti-inflammatory effect of trans-resveratrol in HGF-1 cells is mediated by the human bitter taste sensing receptor TAS2R50"
Best talk award: Jakob Windisch (Inorganic Chemistry/Jirsa group) for "Mercury bioaccumulation in two contrasting waterbodies – a mesocosm study"
Thank you for your participation and contribution!